Sale and delivery of poultry
We specialize in live poultry delivery to your slaughterhouse.
Reproductive hens. We deliver broiler hens together with roosters or sold separetly.
Layer hens. White or brown layer hens in every weight category.
Roosters. Young and small, old and big. We deliver them all!
Broiler chicken. Classic works best.
We specialise in hen trading from the farm to the slaughterhouse across all Europe. We offer loading across the whole year. We are supplying our clients with around 2.500.000pcs. reproductive and 8.000.000pcs. layer birds per year and still expanding.
If you are a hen breeder or a slaughterhouse do not hesitate to contact us!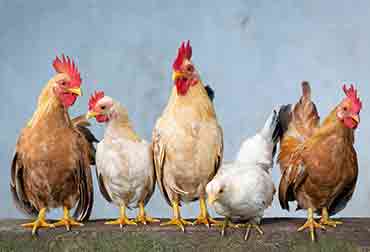 More Benefits
You can rely on us
Largest European trading network
We respond to the market situation rapidly
Flexible attitude meeting your needs
We take animal welfare to the next level
As a crucial chain in the link, we are always on the go planning next loading of live animals from you farm or when to deliver them to your slaughterhouse. Our experienced staff is fully committed on every step supporting the whole chain. Because we are focusing on European scale, we can manage any order which we specialize in. We set trends in animal welfare and predict the market.